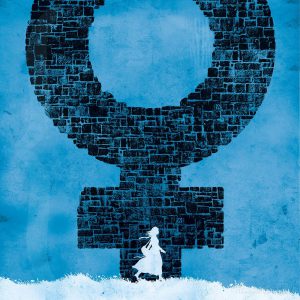 Walking tour
2 hours
Moderate
15 people max.
Discover the often unknown history of the women from Quebec City and Lévis: their reality, their struggles and their legacy. A local look at the evolution of women's rights and above all an original and unique way to visit Old Quebec.
For many reasons men prevail in History. We know their names better, we see their statues everywhere. Quebec City is no exception. It could be surprising for some people, but women played a role of major importance in human history even if not official. Again, Quebec City is no exception.
Let's talk about the legacy of women in Quebec City and Lévis. Who they were, what they did. Of course some of them are famous, but you'll learn less known facts and for people who know the local history : you'll have many surprises. Though it's not an activist tour, we'll take the opportunity to explain the evolution of women condition and rights in Quebec Province.
---
We are grateful to Mrs. L. Desrochers, historian, for her invaluable help to build this unique tour.
---
The Classic Tour "Old Quebec : Mesdames & Mesdemoiselles" is usually provided in the following languages: French (français), English. Private Tours are available in these languages and more. Please contact us if you would like a Private Tour, especially if you speak a language which isn't mentioned here.
Gallery
---
Dorimène Roy Desjardins (1858-1932), Elizabeth Johnson Davie (1806-1860), Idola Saint-Jean (1880-1945), King's Daughters, Marie Lacoste-Gérin-Lajoie (1867-1945), Marie Rollet (1580-1649), Marie of the Incarnation (1599-1672), Marie-Claire Kirkland (1924-2016), Thérèse Forget-Casgrain (1896-1981)