Winter in Quebec City is a magical time of the year, with its snow-covered streets, cozy cafes, and festive atmosphere. The city comes alive with a wide range of activities and events that are perfect for enjoying the cold weather and celebrating the season. From ice skating and snowshoeing to Christmas markets and carnivals, there are countless ways to experience the beauty and excitement of winter in Quebec City and its surrounding area. In this article, we will explore some of the best activities and attractions available during the winter season, and provide tips and suggestions for making the most of your winter trip to Quebec City.
Recurring events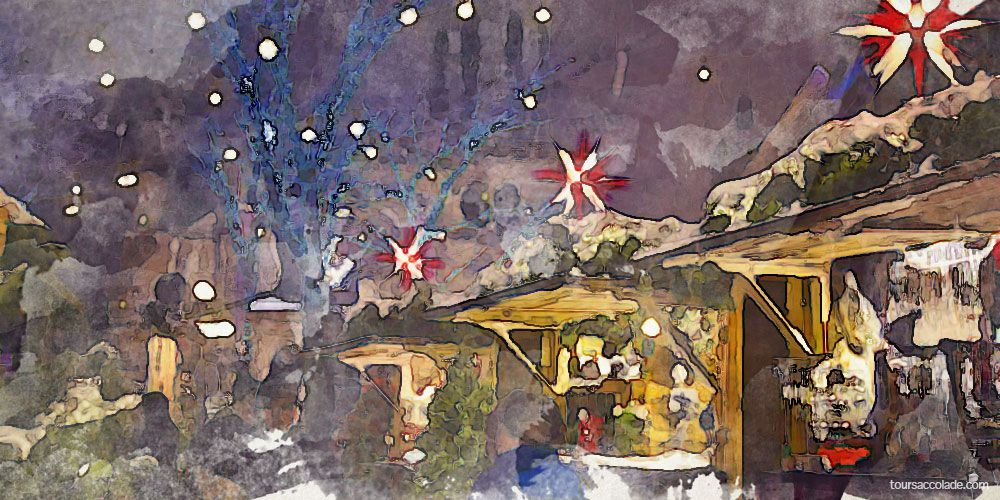 German Christmas Market
Taking place from end of November to Christmas, the German Christmas market of Quebec City is a popular holiday destination for locals and visitors alike. It offers a festive experience, with its charming wooden huts, twinkling lights, and the aroma of cinnamon and pine. You can shop for handmade gifts and decorations, sample delicious local treats, and enjoy entertainment. The market also features cozy atmosphere that is perfect for getting into the holiday spirit.
As someone who comes from Alsace, I have high standards when it comes to Christmas markets, and I highly recommend the German Christmas market of Quebec City.
If you come too late, there's the Boutique de Noël.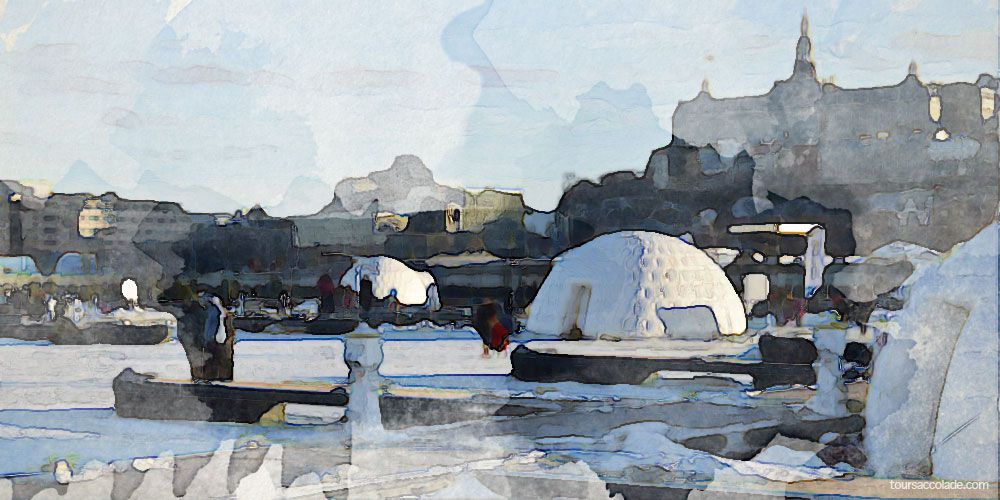 Village Nordik
From mid-February to mid-March, the Village Nordik invites you to experience the joys of ice fishing on the Bassin Louise. This family-friendly and fun activity is a great way to enjoy the winter season, and you don't need any previous experience to participate. The Village Nordik provides all the equipment and instruction you need to catch your own fish.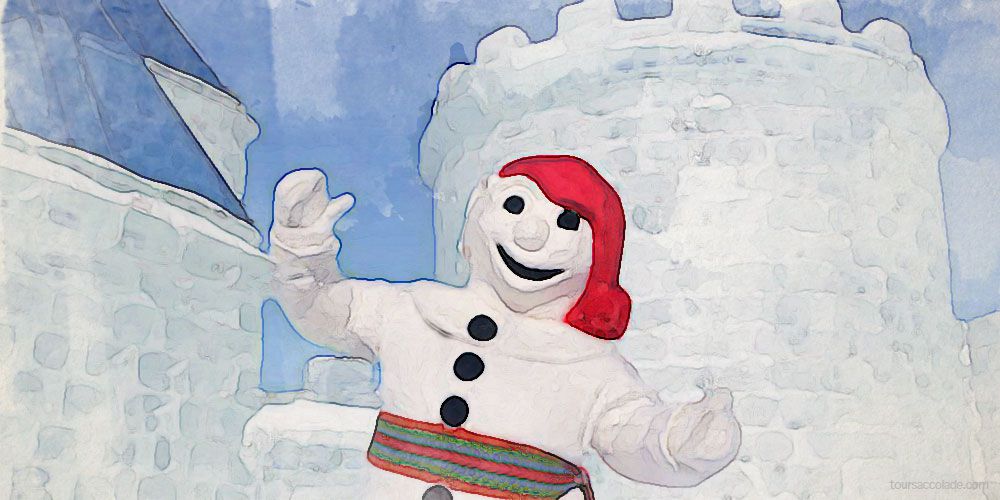 Since 1955, Bonhomme Carnaval has been coming to Quebec City to organize the world's largest winter carnival: the Carnaval de Québec. The carnival is a fun and festive event that is suitable for people of all ages. Every February, visitors can enjoy a wide range of activities, including parades, concerts, ice sculptures, and much more. The carnival also offers a unique opportunity to experience Quebecois culture and traditions, and to immerse yourself in the joy and excitement of the winter season. You'll be sure to have a great time and create unforgettable memories.
Be sure to see the ice canoe race, as it is the most spectacular part of the carnival. The best viewing locations are the Dufferin boardwalk and the vantage points above the cliff in Lévis. For an up-close look at the competitors, head to Quai Paquet in Lévis or the dock between the terminal cruise ship and batterie royale.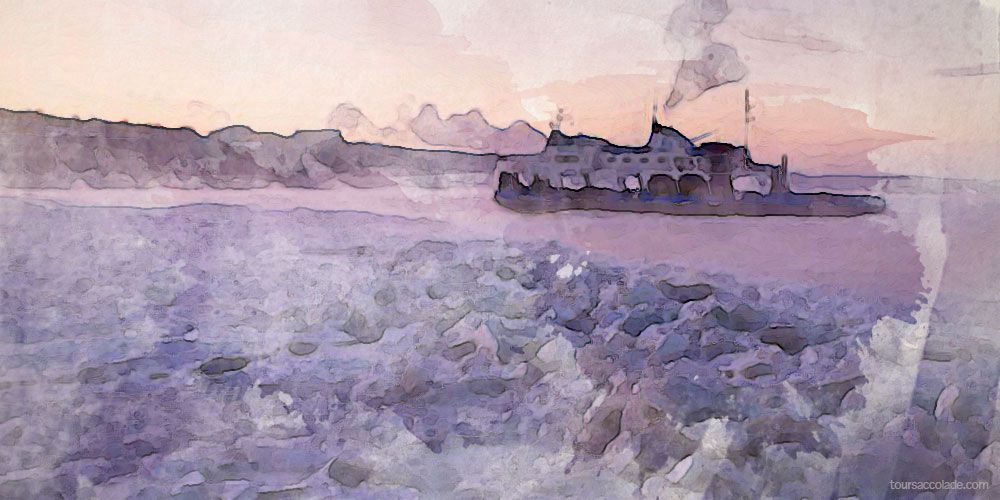 Winter sceneries
If there's one thing that is not hard to find around Quebec City, it's beautiful sceneries. But some are more impressive than others, and the ones near Old Quebec are particularly noteworthy.
The Montmorency Falls, just a 10-minutes drive from the historical center, is a must-see, no matter the weather.
On a sunny day, the majestic Saint-Lawrence River is a sight to behold, and the ferry is a cheap, fast, and reliable way to cross it. When the river is filled with ice, it feels like an Arctic expedition.
By the way, don't just take a round trip with the ferry, but make sure to disembark and explore Old Lévis, located just over the cliff. Old Lévis is a charming and historic neighborhood that offers a glimpse into the past, with its well-preserved architecture and rich cultural heritage. One of the highlights of Old Lévis is its collection of Victorian-style houses, which are among the highest concentration in Canada. Whether you are a history buff, an architecture enthusiast, or simply looking for a peaceful and picturesque place to wander, Old Lévis is a must-see destination. So why not take the time to get off the ferry and discover this hidden gem? If you're looking for in-depth explanations about local history, we provide a private tour in Old Lévis.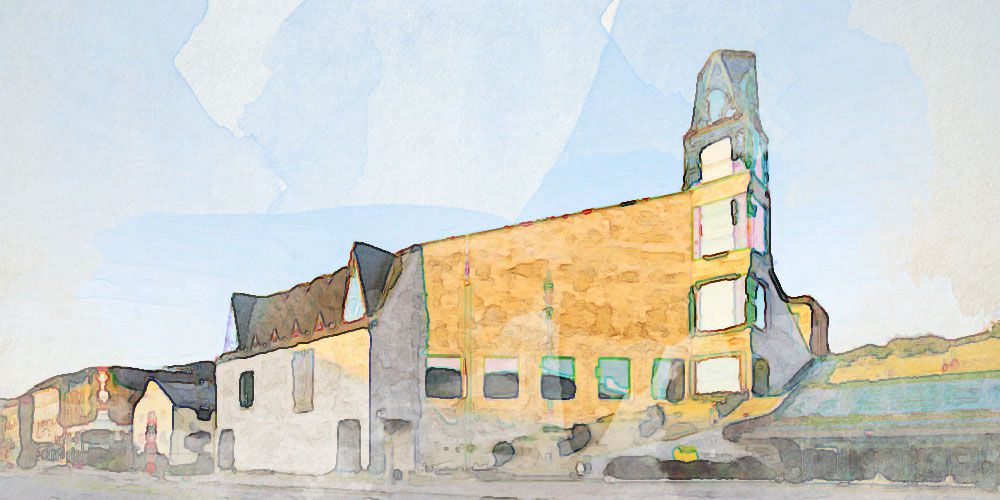 Museums and indoor historic sites
Thanks to our ultimate guide to dressing appropriately for winter, you can spend your whole day outside comfortably. However, you may want to take a break and spend a few hours indoors. A good idea would be to visit a museum or an indoor historic site. These types of attractions can provide a welcome respite from the cold, allowing you to learn more about the history and culture of the area while enjoying the warmth and comfort of a building. Consider this: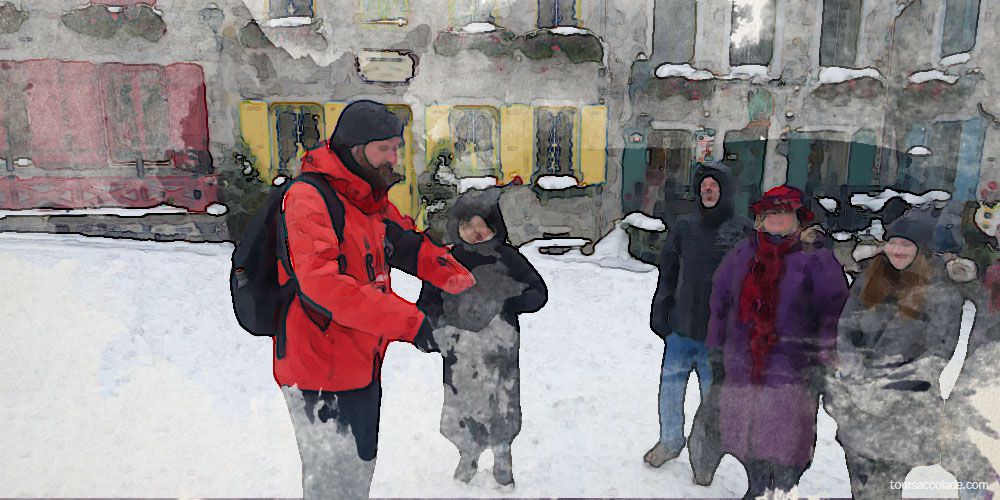 History
Quebec City is a popular destination for tourists who are interested in heritage and local history. The city's rich cultural heritage and well-preserved historical sites offer a unique opportunity to learn about the past and experience the vibrant traditions of Quebec. One of the best ways to explore the city's heritage is with a guided tour. Guided tours are led by knowledgeable and experienced guides who can provide insights and information about the city's history and culture. They can also take you to the most important historical sites and help you learn more about their significance.
Lucky you, we designed a winter-friendly introductory tour of Old Quebec that avoids the windiest areas, without missing the highlights: the Winter Walking Tour of Old Québec. If you're looking for a private tour tailored just for you, check our private walking tour of Old Québec or Old Lévis. Such tour can even be based on your roots if you have French-Canadian ancestry.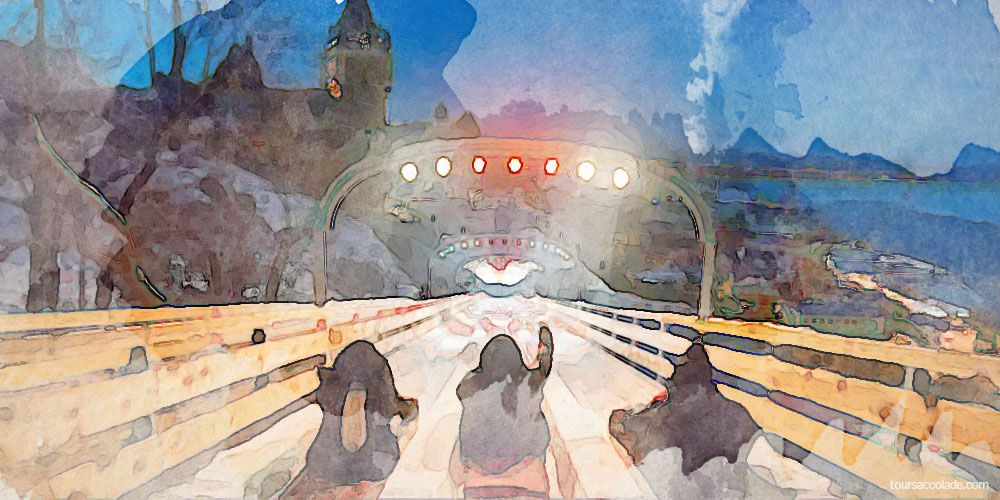 Sliding/tubing
A century-old slide is waiting for you every winter next to the Château Frontenac, on the Dufferin boardwalk: 1884. It's old, fast, scenic and fun.
If you're looking for a half or full day sliding, not far away from Quebec City, there's the Village Vacances Valcartier. It's a winter playground made of dozen of snow slides.
Technically you could also slide directly on the Côte de la Montagne, like the Fraser Highlander did almost 300 years ago… but I don't recommend it.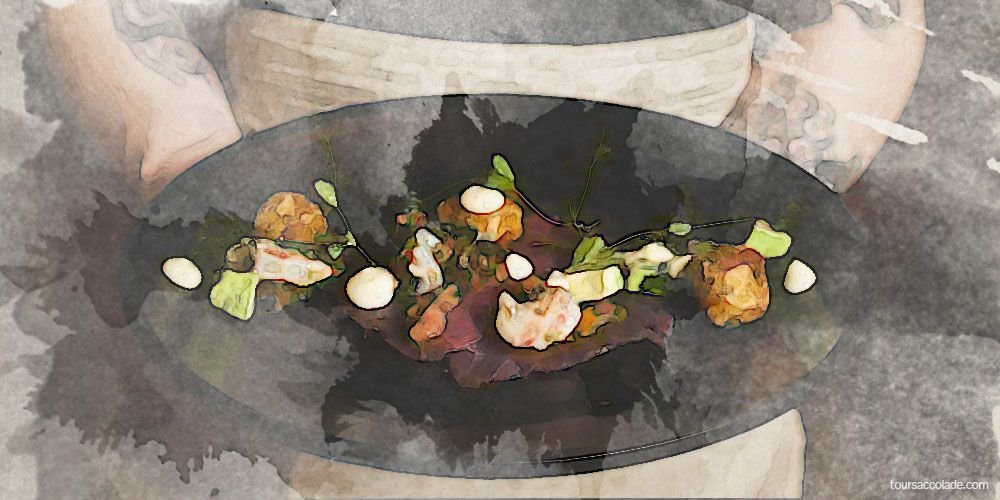 Food
When it's cold, your body burns more calories: you need to eat well!
Quebec City, and particularly its historical center, offers a wide range of delightful restaurants to choose from. From cozy bistros to chic fine-dining establishments, the city's dining scene is diverse and impressive. Whether you are seeking traditional Quebecois cuisine, international flavors, or something in between, you will find plenty of delicious options. So why not take the time to explore and discover a new favorite restaurant?
There's actually too many restaurants to list… Why not talk about this at the end of our Winter Walking Tour or a private walking tour of Old Québec?
The two best must-eat specialties to try during Winter are the famous poutine and the French onion soup.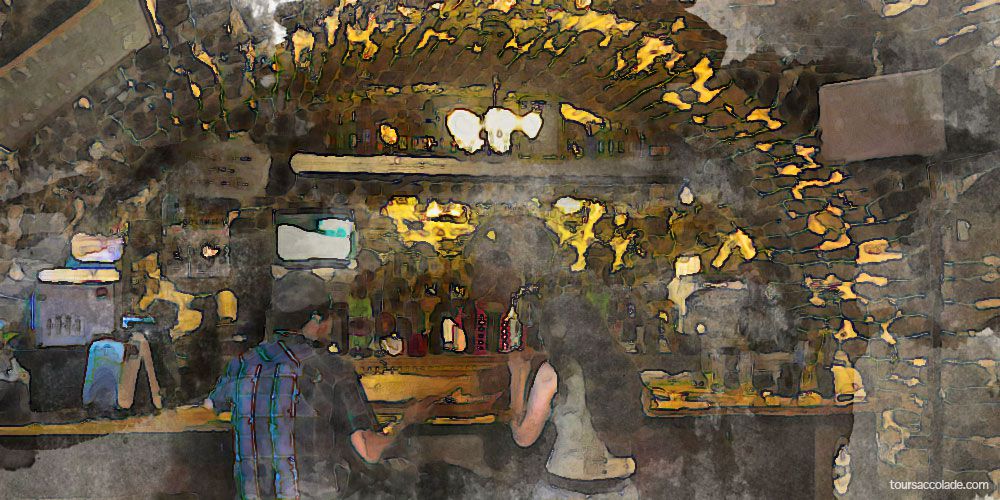 Drinks
Additionally, staying hydrated is also important, as the cold can cause your body to lose moisture more quickly. And there's nothing better than warming up around a drink, eh?
Old Quebec and its surrounding area are filled with pubs, coffee shops, and other establishments where you can enjoy a drink, hot or cold, with or without alcohol. They offer a wide range of options for people who want to relax and unwind with a beverage of their choice. Whether you are looking for a cozy café to enjoy a cup of coffee, a lively pub to grab a beer with friends, or a chic cocktail bar to sip a signature drink, you will find plenty of options in Old Quebec and its neighboring areas.
Here are some ideas: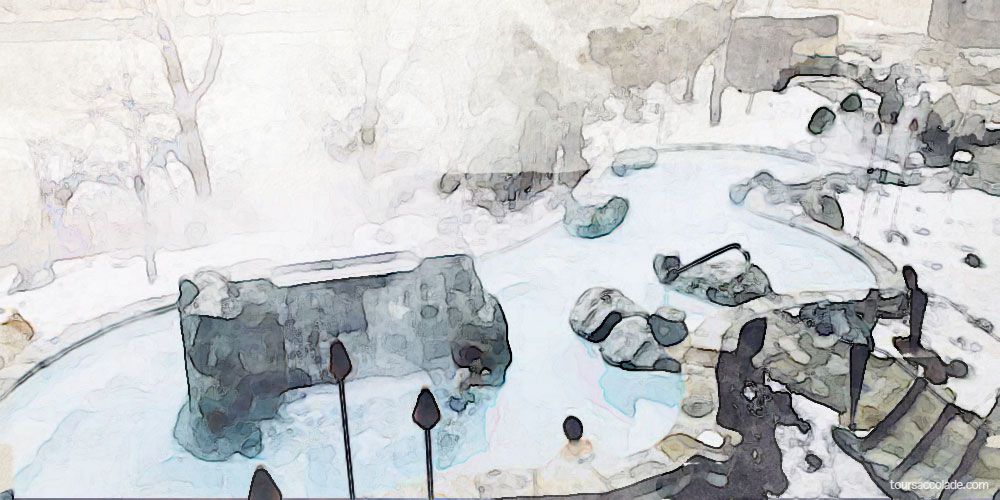 Relax in a spa
Going to the spa is a great way to relax and unwind during the colder months. The warm, soothing environment of a spa can help to improve circulation and warm up the body. In addition, many spa treatments, such as massages and facials, can help to improve the health and appearance of the skin, which can be negatively affected by the dry, cold air of winter. Overall, a trip to the spa can be a great way to pamper yourself and take care of your physical and mental health during the winter season.
There are several spas in Quebec City and its surroundings. Here a some we recommend: Siberia, Strøm, Noah.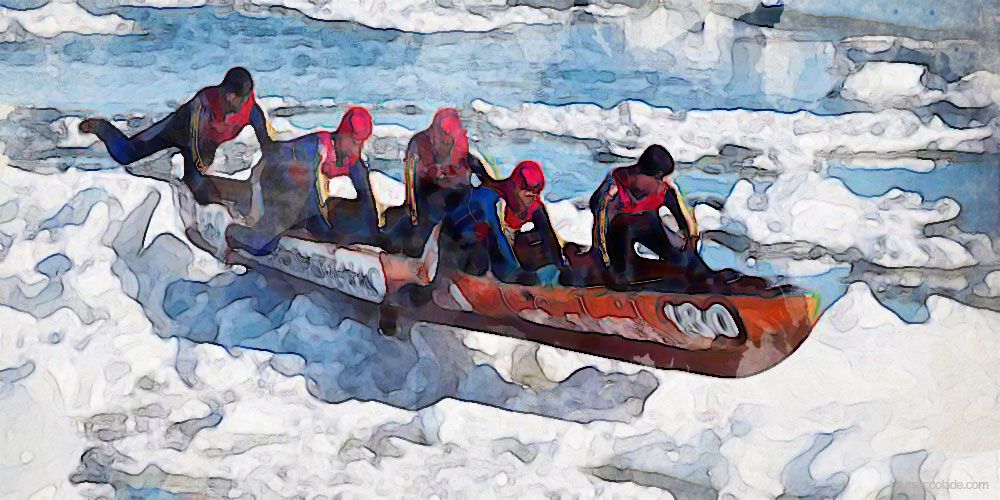 Winter sports
From a few hours to several days, there are plenty of winter sports to enjoy in Quebec City and its surrounding area. No matter what your interests and abilities, you will find a winter sport that is right for you.
Snow shoeing
Snowshoeing is a fun and accessible winter activity that can be enjoyed in the wilderness or very close to Old Quebec on the Plains of Abraham. However, if the ground is icy, it is best to skip this activity. Snowshoeing is a great way to explore the beautiful winter landscape and to get some exercise, and it is suitable for people of all ages and abilities.
You'll find here 5 amazing snowshoeing trails. And here's a list of retailers to rent GV snowshoes in Quebec Province and Ontario.
Fat biking
Fat bikes are special bicycles that are designed for use in the snow and on rough terrain, and they provide a thrilling and exhilarating way to experience the winter landscape. You can rent a fat bike from Tuque & Bicycle Expérience, and they will provide you with all the equipment and instruction you need to enjoy your ride. Whether you are a seasoned cyclist or a beginner, you will find fat biking to be a fun and challenging activity that is perfect for the winter season.
Snowmobiling
Snowmobiling is a fun and breathtaking way to explore the beautiful wilderness, and it is suitable for people of all ages and abilities. You can choose from a wide range of snowmobile tours, ranging from short and scenic rides to longer and more challenging adventures. Most tours are led by experienced guides who can provide you with instruction and guidance, and they will take you to the best trails and scenic areas in the region.
Among many companies you can choose, there's Securitour.
Cross country skiing
One of the benefits of cross-country skiing is that it is a low-impact and gentle form of exercise that is suitable for people of all ages and fitness levels. It is also a great way to explore the beautiful winter landscape and to connect with nature in a peaceful and serene setting. Even if you are not a seasoned skier, you can still enjoy the benefits of cross-country skiing and have a nice half-day outing in the wintertime.
South of Quebec City, you'll find 7 places for magical days in cross-country skiing.
Downhill skiing and snowboarding
There are several ski resorts located within easy driving distance of Quebec City, offering a wide range of skiing and snowboarding options for people of all ages and abilities. Some of the most popular resorts include Mont Sainte-Anne, Stoneham, Le Massif, Massif du Sud, and Lac-Beauport. These resorts offer a wide range of runs and trails, as well as facilities and services such as ski rentals, and dining options. Whether you are a beginner or an experienced skier, you will find a resort that is right for you and that offers the terrain and amenities you are looking for.
Sledding
You should consider trying sledding at Le Massif. This popular ski resort offers a dedicated sledding area where you can enjoy the thrill and excitement of sliding down the slopes on a sled. You can choose to sled during the day or in the evening. Sledding is a great way to have fun and experience the beauty of the winter in a safe and controlled environment.
Dog-sledding
If you are looking for an authentic dog sledding experience with a team that takes great care of their dogs, we highly recommend checking out Aventure Nord-Bec. Both kids and adults enjoy a ride with the dogs, who are always eager to pull you on their trails. It's a unique and unforgettable experience that is sure to create lasting memories and provide you with a glimpse into the world of dog sledding.
Ice skating
Ice skating is a pleasurable and entertaining activity that can be experienced by people of all ages and abilities. For those just starting out, ice skating can provide an excellent opportunity to get some physical activity and improve balance and coordination. Many people find the sensation of gliding across the ice to be thrilling and delightful, and the feeling of accomplishment when you are able to skate with confidence and control is unparalleled. Additionally, ice skating is a social activity that can be enjoyed with friends and family, making it a fantastic way to spend time with the people you care about. Overall, ice skating is a fun and rewarding activity that can be appreciated by beginners and experienced skaters alike.
You can find several ice rinks in Quebec City, sometimes you can even rent ice skates on the spot, like on Place d'Youville, between the Palais Montcalm and Le Diamant. For a larger one, definitely go to Lac Beauport or the Plains of Abraham. If your group is large enough and you have the gears to play hockey, there's the perfect spot at the Esplanade.
Ice canoeing
Ice canoeing is a unique and exciting outdoor activity that offers a one-of-a-kind experience for participants. It involves navigating a canoe across a frozen body of water, using a combination of rowing, portaging the canoe on the ice, and pushing off with your feet. This activity usually requires a high level of skill, endurance, and teamwork, making it an exhilarating and challenging sport for those who take part in it. But there's a way to enjoy this thrilling and unforgettable experience without these skills and effort thanks to Canot à glace expérience.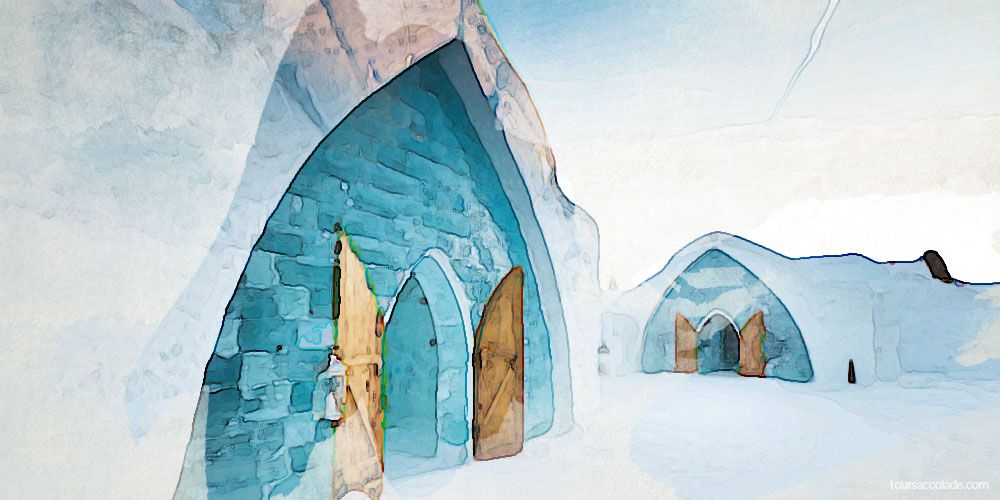 Hôtel de Glace
From January (sometimes end of December) to March, the Hôtel de Glace is a must-see attraction. This unique hotel in America is built entirely out of ice and snow, and it features stunning ice sculptures. During the day, you can visit the hotel and explore its main hall, chapel (where you can even get married!), bar, and rooms. And for the ultimate winter adventure, you can spend the night at the hotel and experience the quietest and most magical night of your life.
Unfortunately since COVID the Hôtel de Glace doesn't provide guided tours anymore. To make the most of your visit, you could read the article we'll write soon about it and/or hire us for a private tour (contact us).
In Quebec City, you will love winter
Whether you are a thrill-seeker, a history buff, or a lover of the great outdoors, you will find plenty of ways to enjoy the winter season in Quebec City and its surrounding area. So why not plan a trip and discover all that the region has to offer during the wintertime? You are sure to create lasting memories and have a great time.