Several hundred million people are currently confined to their homes due to the COVID-19 pandemic. Until we can guide you to Quebec & Lévis, here are some free or inexpensive resources to keep you busy at home during these long days. We used paintings related to the history of Quebec, posters made by artists for our guided tours as well as some original ideas inspired by the 18th century and heritage.
Coloring pages for kids
We have reused some of our posters by removing colors and textures to keep only the outlines. They are therefore perfect coloring supports for the youngest, but it will also be suitable for the oldest.
Creative drawings for kids and teens
These 12 drawings to complete will require a good dose of creativity. We have taken certain elements from our posters to make them the starting points for your next designs. Free interpretation.
Paint by numbers (PBN)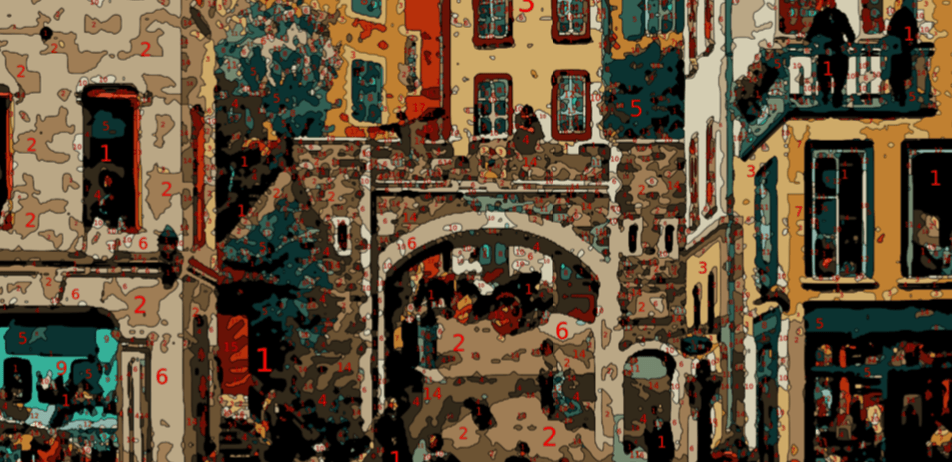 Thanks to the services of Color Dragon, we can provide PBN based on the Fresque des Québécois (Petit Champlain, Québec City) and The Death of General Wolfe (Benjamin West, 1770). Prepare your brushes, they are real challenges.
Physical exercises
Take inspiration from the British Manual of Exercise of 1764 and do some physical exercises, this will change from the age-old gym exercises. Instead of the rifle, use a broom (watch your ceiling) or any long, heavy and solid object. During this historic physical exercise, you should also dress in red.
Video tutorial there:
Repeat until you feel ready to serve Queen Elizabeth II.
Discipline children
Combine pleasure and discipline with these 18th century French military exercises. Parade in your living room with the kids, lead a heroic charge in the kitchen, wield the toothbrush like a gun then organize an orderly retreat to the bedrooms.
All details on Gallica (French only): Ordonnance du Roi, sur l'exercice de l'infanterie. Du 6 Mai 1755. Thanks to Michel Thevenin who found that document.
Ancestral recipes
Nothing beats a good meal, especially when you prepare it yourself. Here is a list of some old Quebec recipes, mythical, eternal, tasty (French only, but you could use Google Translate):
Bon appétit. 🙂
Ancestral gardening
It's time to prepare your vegetable garden, between organization and first sowing. Here is a list of some heritage plants to grow at home (home delivery of course):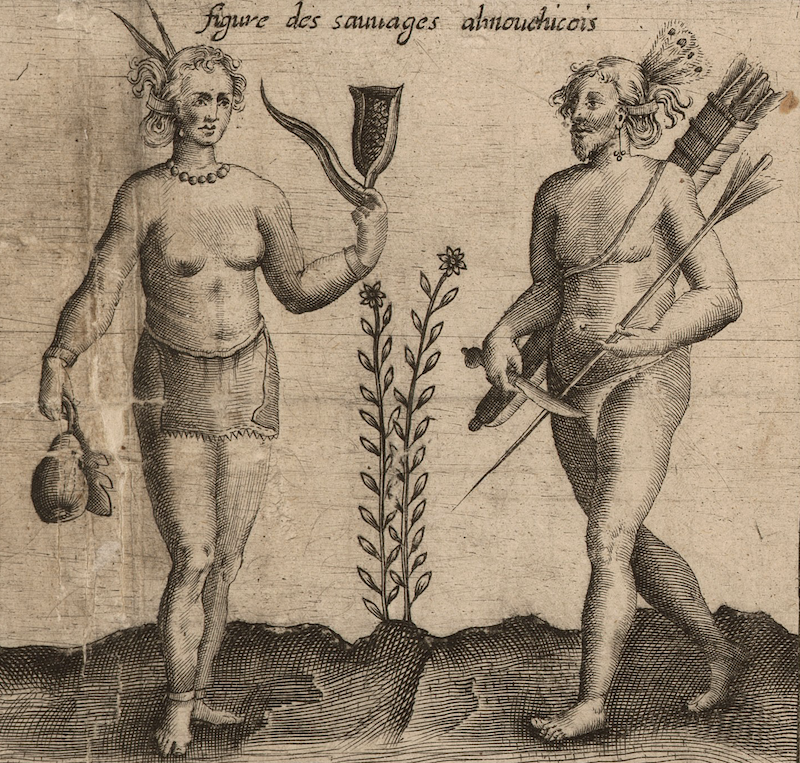 The Jardins de l'Écoumène also offer a whole selection of heritage seeds (French) and Alsagarden a box of heritage vegetable (French).
Historical readings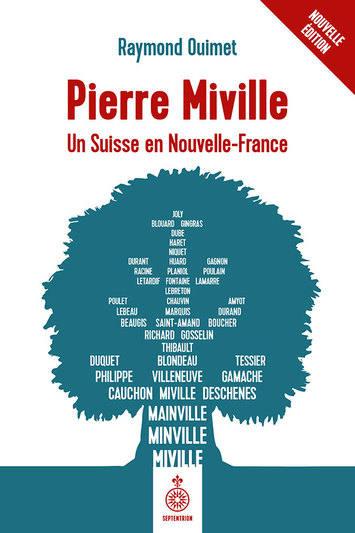 It is certain that you did not wait for us to start your stack of books to read, you finally have the time. If this mountain of books disappears, we encourage you to consult the website of Éditions Septentrion (French only). It is an excellent publisher of historical books, many of which are available in digital format.
Last book I read: the new edition of Pierre Miville, un Suisse en Nouvelle-France. It is thanks to this kind of book that our tours based on the family tree of our customers are exceptional, we can talk about historical figures usually ignored.
After COVID-19
We hope these resources will keep you busy during those long days of confinement. When this disaster is over, we will be happy to guide you in Quebec City and Lévis, whether for a classic or private tour.
If you have French Canadian ancestors, it may be advisable to contact us now so that we can prepare your private tour based on your roots.
In the meantime, we invite you to join us on Facebook. To encourage us during this crisis which affects the tourism world, please check our store of merchandised products.